Living Coral has been announced as the Pantone colour for 2019. A shade that energizes, Pantone believe this coral hue with golden undertones encourages optimism.
This spirited shade is designed to re-awaken our social skills. All too often, we are consumed in the age of digital technology, as social media is increasingly embedded into our lives.
"Colour is an equalizing lens, through which we experience our natural and digital realities and this is particularly true for Living Coral," explains Leatrice Eiseman, Executive Director of the Pantone Color Institute. She adds "With consumers craving human interaction and social connection, the humanizing and heartening qualities displayed by this convivial colour hit a responsive chord."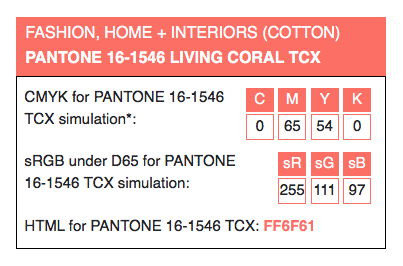 Pantone have used a coral reef, complete with tropical fish to illustrate the colour. However, their thought process is much deeper. Energising our senses, PANTONE 16-1546 Living Coral is seen as a nurturing colour, found in nature. We cannot see the expansive ecosystem that lies at the bottom of our oceans, but the kaleidoscope of colour that is sheltered by our coral reefs is immense.
Living Coral is the 20th Pantone colour of the year. Every year the chosen colour has a major influence on multiple industries including fashion and home furnishings.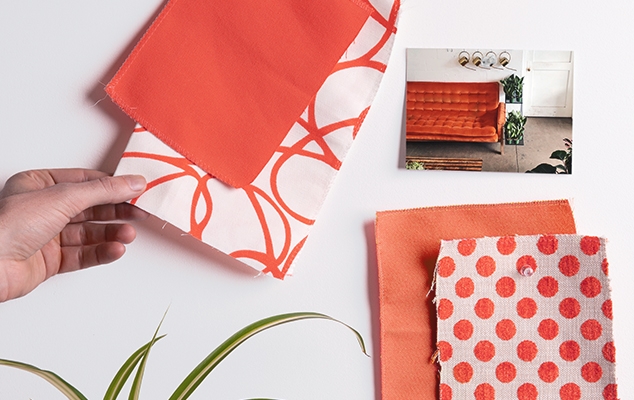 Pantone sees this colour as being used as an accent shade in interior décor, with opulent pops of colour. They have harmonised it with distinct palettes, to illustrate this dynamic shades flexibility.
Designer Connections favourite three palettes are:
Focal Point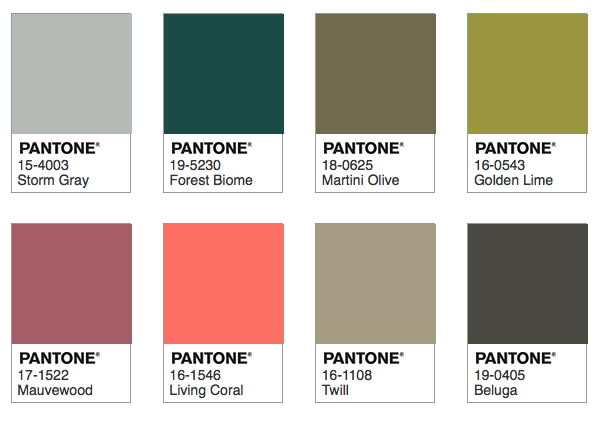 In this collection of eight Pantone colours, Living Coral is the one that stands out from the rest. The other shades are collectively understated and composed.
Shimmering Sunset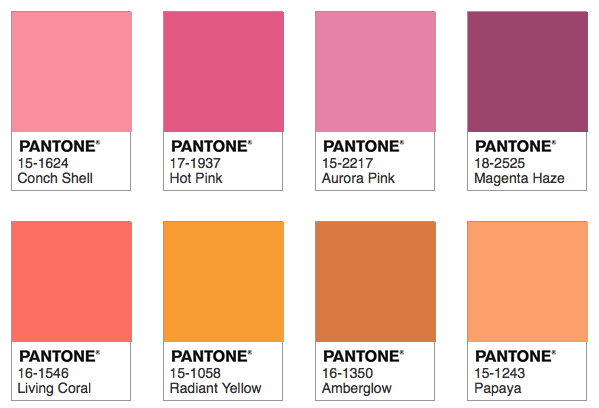 These luscious shades are evocative of the spectrum of colours seen when the sun rises and sets. Similarly, like the Focal Point palette, if we look to nature, these shades are prevalent in many tropical flowers and foliage.
Sympatico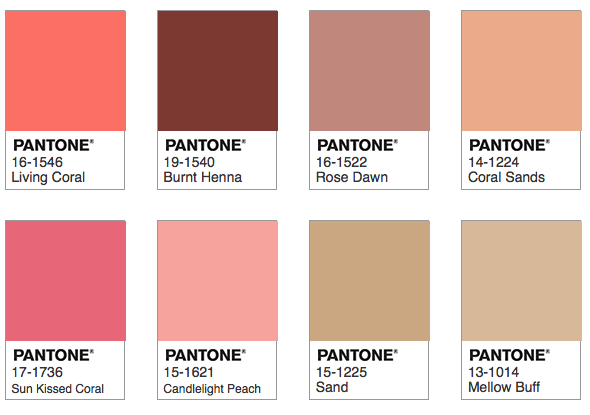 Finally, Sympatico is very much like a make-up palette, featuring shades such as blush, dusky pink and buff.
Join us at one of our future 'Designer meets Supplier' events and discover if Living Coral has made its way into the world of interiors already.